On your next trip out to Morocco, venture off the beaten path and schedule a visit to drink tea and learn from authentic artisans across Morocco. Check the map below and Find an artisan group near your route or plan a half day trip from Marrakech.
ARTISAN VISITS
Stop by an artisan business to view their work, workspace, and learn a little more about what they do. Talk to artisans directly over snacks and tea -- lots of tea.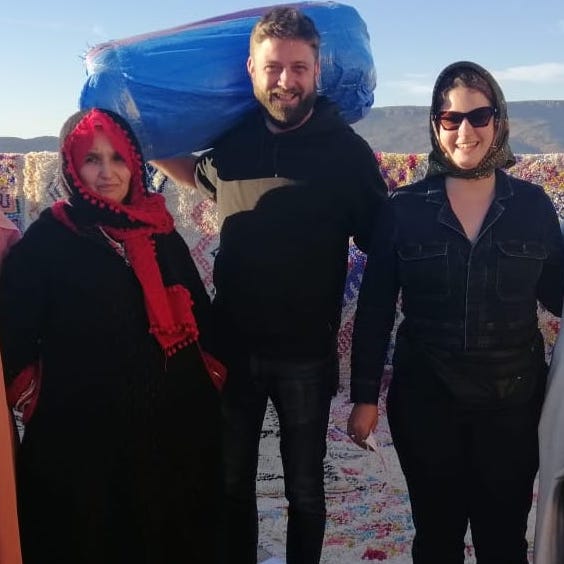 ARTISAN MEALS
Plan your day around an artisan visit and have breakfast or lunch with the artisan cooperative. All homecooked, traditional meals made just for you.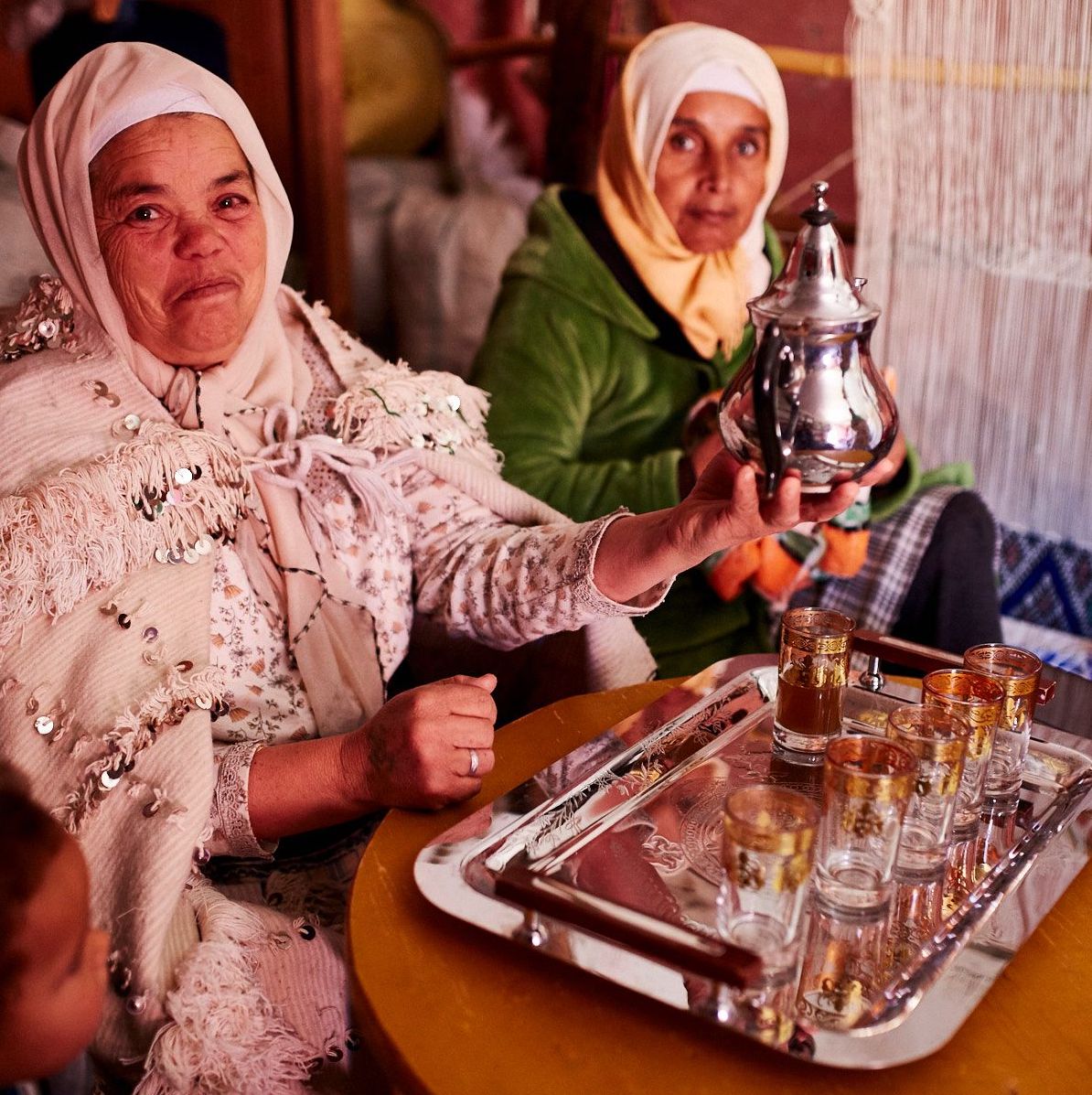 ARTISAN WORKSHOPS
Schedule a workshop with your favorite group. Learn how to spin yarns, dye wool, weave your own rug and much more.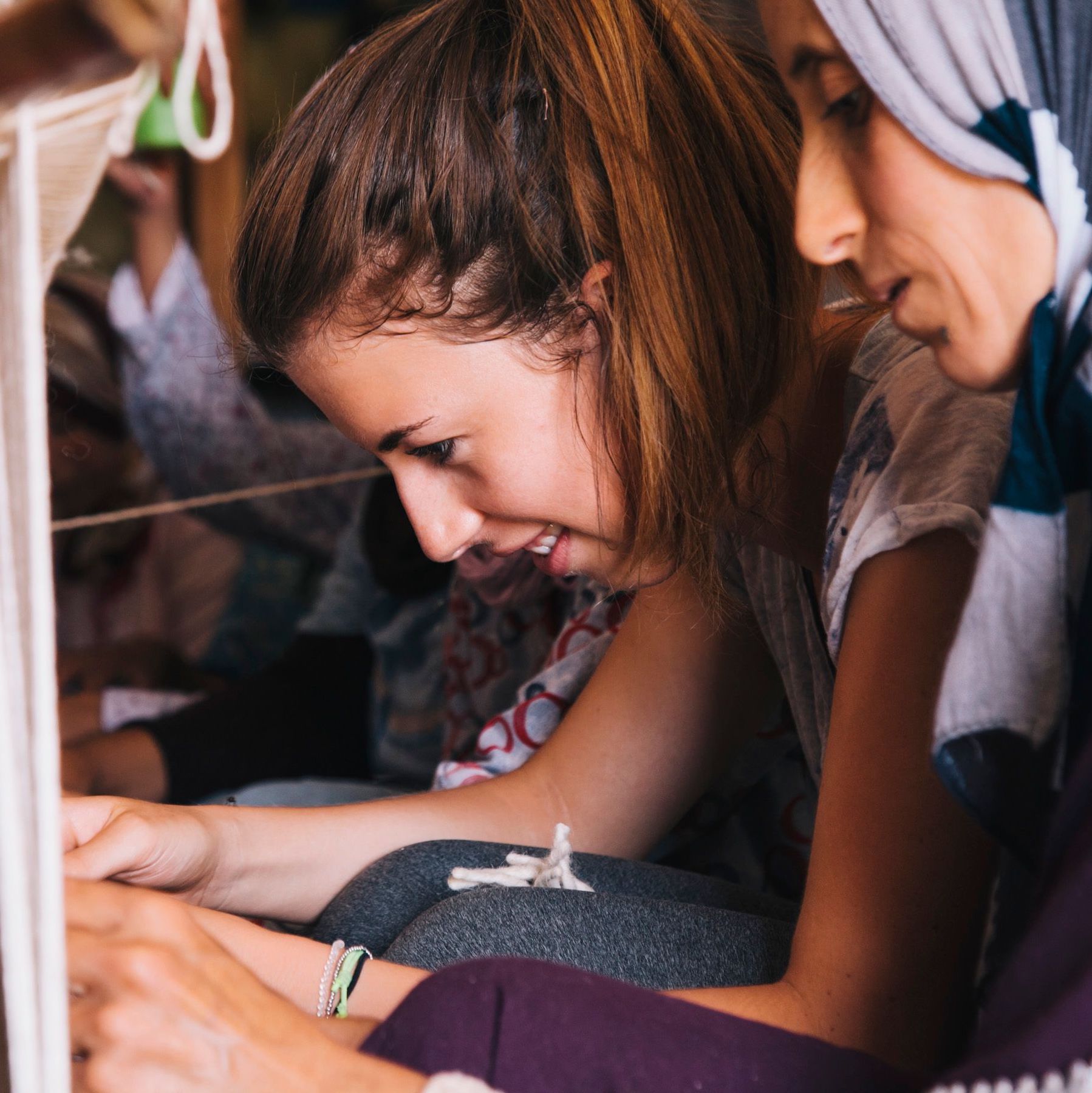 - Shava S.
"We had a wonderful visit with Association Tithrite! Kenza was a fantastic host, as were all the other women. We loved sharing breakfast with everyone and bought a beautiful rug and purse. This was definitely a highlight of our trip!"
View groups open to visits on the map below, click the markers to visit their store or schedule a visit. Prices start at just $12 USD per person.
Browse the most frequently asked questions about the visits below. Have a question that isn't answered here? just reach out to us at [email protected] and we'll be happy to help!
---
How do I get to the artisan village or workshop?
---
Do artisans speak English?
---
Will someone accompany me to the artisan's village or workshop?
---
Do I need a car?
---
Do I need a phone or data?
---
Where does the money for visits go?
---
Are there reviews from previous visitors?
---
Are there discounts?
---
I would like to visit and source products for my business, what do I need to know?
---
I run a tour company and would like to visit Anou groups? Is this possible?
---
I scheduled a visit but my plans changed. Can I get a refund or reschedule?
---